Being active in the consulting sector for more than 20 years, and for different structures in terms of sizes and markets, helped me outline more precisely the Belgian market and its actors. When I started the process of creating UpWider, I had four main beliefs in mind.
First, the Consulting world is fascinating. It offers an endless learning process to anyone interested in understanding how the society surrounding us works. We keep learning and discovering new tools, technologies or methodologies every day as the market and customers expectations evolve.
I also believed that in this field of activity filled with numerous actors, only a few were really standing out. The first difficulty encountered was to identify differentiating factors; how could we distinct UpWider from its competitors?
Creating my own Consulting company was undoubtedly a personal challenge that I was ready to take. Thanks to the understanding of the sector, but also to the lessons I have learned (good or not) throughout the way.
This leads me to the fourth and last belief: being ambitious is not inconsistent with being human, respectful and reasonable. I had at heart these values at the creation of UpWider, and I still believe that human sensitivity should be a key pillar in any company.
I founded UpWider with these beliefs in mind. Just as I write this letter, we are at the dawn of our tenth birthday, and I am proud to write that it is a success. We collaborate with people all around Belgium and with companies of every scale; everyday it is a pleasure to wake up and tackle new challenges with the UpWider's team."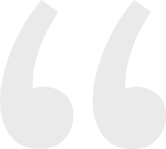 UpWider is an independent Consulting firm serving its clients in managing their growth and performance. Claude Fribourg-Blanc has founded UpWider in 2013 with more than 10 years of experience in the consultancy business. At the time there were not any clients nor experts. The ambition of Claude was to build something different, something independent, something free of traditional constraints. A firm where the relationship between both the clients and the consultants would be at the heart of the business.
UpWider has now more than a decade of experience and development. We can rely on a solid team of more than 500 experts and partners to help Belgian companies achieve their strategic goals. We continue to make each relationship unique and qualitative, in accordance with our core values. We also continue to gain agility, adaptability and expertise in various modern fields in order to better serve our clients and to help them tackle the issues of the present and the future.

UpWider structures its expertise around four main practices and nine key industries. Find out about these using the buttons below.