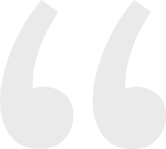 My active experience in consulting for more than 20 years, in different countries and structures, allowed me to get to know the Belgian market and its players well. When I decided to create my own consulting firm, I had 5 beliefs in mind:
BE PASSIONATE
First of all the world of consulting is fascinating. It offers an endless learning process for anyone wishing to understand the challenges and changes of the surrounding economic actors. Every day, we discover new tools, technologies or methodologies, linked to market development and customer expectations.
BE DETERMINED
My father, a doctor and entrepreneur in medical research, helped science advance. His entrepreneurial side, his passion for work, his interest in people inspired me and led me to undertake in another field where people are at the center.
MAKE THE DIFFERENCE
I am conviced that as a player in a sector marked by a vast plurality of supply, you have to stand out. Whats factors, specific to UpWider, make the difference compared to its competitors? This question brings me to the next two points.
BE DEMANDING
Demand is the cornerstone of a quality offer. Being demanding and ambitious is not incompatible with being human, respectful and reasonnable. I sincerely believe that the human dimension must be an essential pillar in any company. I like to reveal the talent of those around me and help my teams grow. Moreover, providing the right tools to contribute to the growth of my clients drives me deeply.
THE TEAM
Surrounding yourself with the right people is essential. I choose employees who share and defend the same values (human, quality & long-term), and who adhere to the UpWider project. It is essential to talk about the team and the project, since the strength of a team lies in the spirit that unites it. The desire to move forwards, to take up the next challenge and the pleasure of collaborating are driving forces.
These beliefs led me to found UpWider in 2013. As I write this letter, we are at the dawn of our 10th anniversary. I am proud to see where we have arrived today: we have more than 575 experts and more than 32 clients, major players in the Belgian and international economy. It is a pleasure to wake up every morning with hundreds of projects and new challenges in mind, and to take them all together."

UpWider structures its expertise around four main practices and nine key industries. Find out about these using the buttons below.